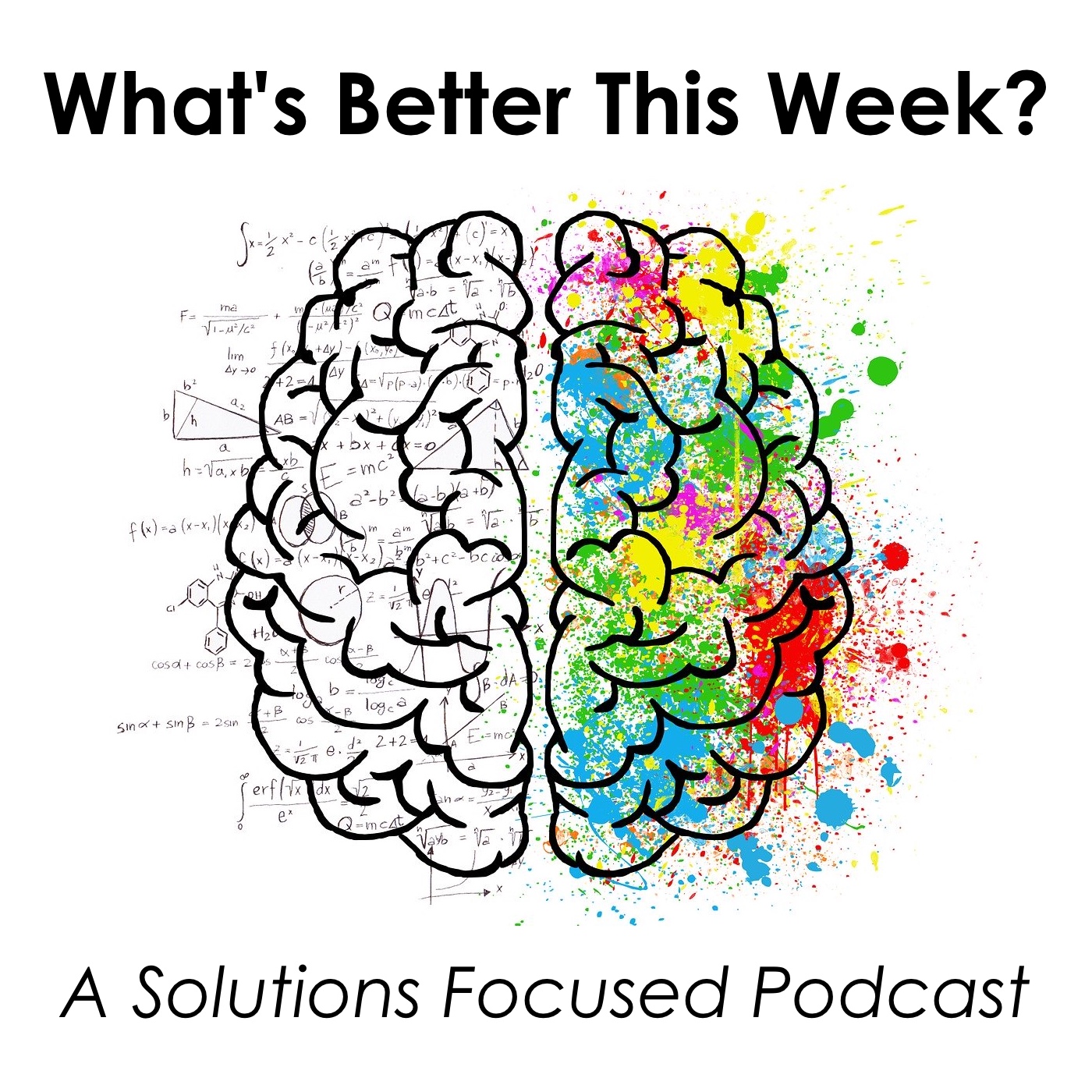 Welcome to TheMattSchwartz(Cast) where each week we dive into the world of Social Work in Mental Health & Counseling Settings, and hopefully provide you with some inspiration to start your week! I'm your host, Matt Schwartz. This week's episode is Episode 2: Getting a Clinical Field Placement.
I was asked by Michael Lynch, a Clinical Assistant Professor for Field Education at the University at Buffalo School of Social Work to make a short three-minute video on what it takes to prepare for and obtain a clinical field placement...abbbboooouuuuuuuuut six months ago. He asked me to make a video about it because apparently, Social Work students were having a hard time getting into clinical field placements. I will admit that the process of obtaining my placements were pretty grueling.
I tried making the video (I honestly did), and it just wasn't working out, and sometimes you just have to go with what you know (so sorry for the delay and radio silence, Mike!), um it's just that I have found the medium of a podcast much easier to manage, and - if you want to get into a clinical field placement - you're going to have to be willing to listen to something longer than a three minute YouTube clip anyway...so hopefully you can listen to this on your way to class or while you're circling UB attempting to find a parking space (and remember there's always the Center For Tomorrow lot…)
So today we're going to talk about a few things, more or less, first we're going to talk about preparing for a clinical field placement, we're going to talk about what expectations at a clinical field placement look like, what my trajectory looked like (to give you an idea of what to expect), and we'll have some keep in mind's sprinkled throughout.
As a new meme that's been going around on Facebook says Social Workers are really good at pointing at the elephant in the room and saying "So, this is Bartholomew…"
So, let's address the Elephant in the Room right now: Clinical Field placements and internships take more time than other field placements. Speaking not just from my experience, which I'll get to in a bit, I also spoke to other former internship and practicum directors when I was preparing for this podcast. They all said they had similar expectations when and if they were willing to accept Social Work students into the programs: be prepared to sign and agree to more hours than what the Field Office requires. In the view of many of the people I spoke with, they are training you for the real world and providing you with an opportunity that fewer people get, so they want something back in return, and they want it back in terms of labor. This means instead of the 15 hours a week, I was doing more than 20, and that was with some pretty firm boundaries set.
So if you're going to prepare for a clinical field placement, I am going to strongly recommend (now, as soon as you can) that you prepare to drop down to be a part-time student in the program. You're going to want to have the time necessary to do your homework, to study, to practice self-care (yes, really), and to be flexible enough with your class schedule that you can accept a clinical position, because they're not (necessarily) going to be flexible with their schedule for you: they still have a clinic to run, they still have weekly meetings scheduled months in advance, and they're going to need you at many of those meetings, and you're going to want to be at those meetings.
Now here's the Catch-22: you need experience to get experience, and I'm sure you've heard that before. To get the experience that you'll need to have a shot at a clinical field placement, you'll need to either work as a case manager (if you're in New York State, Health Homes are a great way to get this experience), or to volunteer in any role where you'll formally be providing some kind of counseling as part of your position (remember: counseling does NOT equal psychotherapy). You can provide counseling on housing rights, counseling on benefits, etc. Work as a volunteer on a crisis hotline (bonus: free crisis training)!
Which gets me back to our friend Bartholomew: if you aren't already working as a case manager, or as a counselor, when are you going to have time to volunteer or work to get this experience, alongside all of your other obligations, if you aren't doing the MSW program part-time?
I've had a few people ask me why they need this experience when the point of field education is to train MSW students. The answer is that field education trains students but to a point, and not in what the field educators view as education the students should already have.
When you get to a clinical field placement site the expectations are that you can a) provide counseling, b) are familiar with the DSM-V, the ICD-10, have taken Psychopathology, and have a passing familiarity with differential diagnosis (you don't have to be an expert on it yet), and c) that you are prepared to hit the ground running, and that you can work with as little supervision as is necessary (so i.e. that you can function as a professional). They don't have time to babysit or hold your hand. They'll be with their own clients, their own patients. They'll be there for you in an emergency, but they really do expect you to be able to work on your own.
So the experience that you gain when working as a case manager, or as a volunteer counselor show to the clinical site that they can trust that you already know how to function on your own, that you can manage your own calendar, that you understand deadlines, can be trusted to work, understand privacy rights and rules, and have the basic skills necessary to handle the patients that the will allow you to start off seeing.
Also - and this is Bartholomew the Elephant's Best Friend, Wilhelmina we're going to talk about for a moment getting comfortable with any hangups you have about presenting regularly in front of other people. You will need to be able to talk about yourself, your credentials, your philosophy to counseling - and if you don't have one, please get one - your approach to social work.
As a future clinician you'll be presenting your cases regularly in disposition often (also sometimes called case conference depending on where you work). As a clinical intern, you'll be expected to present in front of senior staff weekly. Also, you have to be ready to talk about your skills, and what you bring to the table during your interviews…and even if you don't yet believe it about yourself (and I assure you that you will, one day, sooner than you think), you'll need to sound convincing about your skills and what you know…so fake it until you make it! Find some workshops at your school. Be prepared to get comfortable volunteering, to be the first to speak in class, the first to present, the first to do things. Learn to get comfortable with discomfort and shades of grey.
So what did my trajectory look like?
Well, I started as a part-time student at the University at Buffalo School of Social Work, and I knew (as an older student - I started in my 30s) that I wanted to be a clinical social worker. Because I was a part-time student, my foundation year field placement didn't start until my second year in the program. I made it clear with no less than a thousand emails that I wanted a clinical field placement, and that I did not - in any way - want to work with children. I met with the then Director of Field Education, Zoe, who was willing to meet me part way. She said that she had a school that had a Family Solutions Center where they did counseling for the community, as well as for the parents and kids in the school district at night, but that part of the field placement was only one day a week, the other day was doing school social work with kids.
Zoe reminded me - quite rightly - that adults have kids, and that even if I didn't want to work with children, children are part of families and, taking an ecological perspective…I should take it as a learning opportunity. I am so incredibly grateful that I did. First, Solutions Focused Therapy is still my main modality (to this day). I am the only one on my counseling team who practices it, which means I've become somewhat of a content area specialist at my workplace. I am a giant solutions focused nerd…I can't get enough of it Second, I learned that I can work with children (even if I don't like to) and that was really important to learn, for me…because it showed me, like "hey, you can do this thing, that you didn't think you can do, and that you don't generally like doing anyway," so that was good to know.
At this Field Placement, I did my best to make the most of the parts that weren't totally interesting to me, and to learn from, them, and to grow from them: and guess what I found? Today, when I'm dealing with a really, really, really angry adult raging in the waiting room…the reason I'm so calm, is because I learned patience from dealing with really, really angry kindergarteners who were also raging…just in the classroom. I draw on those experiences almost daily. I also had counseling opportunities, every single day, even if they weren't clinical opportunities - when I was working with the kids as a School Social Work intern, that gave me something to talk about during my interview (along with my work experience as a case manager).
Also, important to note, during the proceeding semesters I also took Psychopathology, Motivational Interviewing and Cognitive Behavioral Therapy (which was the crux of my Interventions with Adults course). This meant when it was time to interview and they asked me about my modalities, I could - honestly - tell them that my primary modality was Solutions Focused Brief Therapy, but that I also practiced Motivational Interviewing, and Cognitive Behavioral Therapy. I had a toolkit!
I also spent time writing out my Treatment Philosophy - and having folks who are much more adept with the English language than I am (shout out to Jackie Verruso, at Verrusology) edit it. I needed to be able to effectively and articulately explain how I approached Social Work. What did it mean to be a Postmodern Social Worker in actual practice? Because during your interview, they're going to ask you about your treatment philosophy…and they're going to challenge you on it, too.
So when it came time to put in my list of agencies that I wanted to intern at for my advanced year placement, I chose only clinical sites (this was also at the urging of Dr. Elze, who encouraged me to find a placement that would give me as many hours of clinical work as possible, rather than accept any kind of situation where I was doing part research/part clinical work - and I thank her for her guidance). I was offered an interview at the Buffalo State College Counseling Center. I will happily share that the interview was intimidating, and I nearly vomited on my way home. That said, the most intimidating person in that interview, Dr. Rivera, became my Field Educator, as well as my mentor, and now a dear friend.
I spent 10 months, with my own caseload, working with individual students, providing clinical social work services, individual counseling, group therapy, and more. It was absolutely amazing, and truly a transformative and life-changing opportunity.
The experience, as I outlined at the start - is intense. You are expected to hit the ground running. You occupy an awkward grey space of professional, and not-yet-professional enough; you are expected to come in with oodles of knowledge, and then learn more, all while managing a caseload…and at the end of the day, I would do it all over again - happily. I can't promise that what worked for me, will work for you. But I can share that before I graduated I was given a job offer by a Top 10 company to work for, that's literally the Best in Class Provider for Mental Health & Addictions in Western New York and that I'm still working there quite happily. Perhaps more importantly, I very much using the skills that I learned at both of my field placements every single day.
So, please take what works, leave what doesn't. Clinical work is not for everyone. It is not the end all and be all of the wide, wide world of Social Work, but if it's for you, you'll be amazed at the lives you'll be able to change.
Well, that's all for this episode. Next week's episode we'll be looking at caseload management, and some caseload management techniques. Remember, practice radical self-care always, because you're you, and that means that you're worth it.
The music you're listening to in the background today is Boston Landing on "Blue Dot Sessions" generously shared through a creative commons license, found through the Free Music Archive. Please find more of their music at www.sessions.blue. You can interact with me on twitter by @'ing TheMattSchwartz. I'll see you next Sunday until then, make good choices.