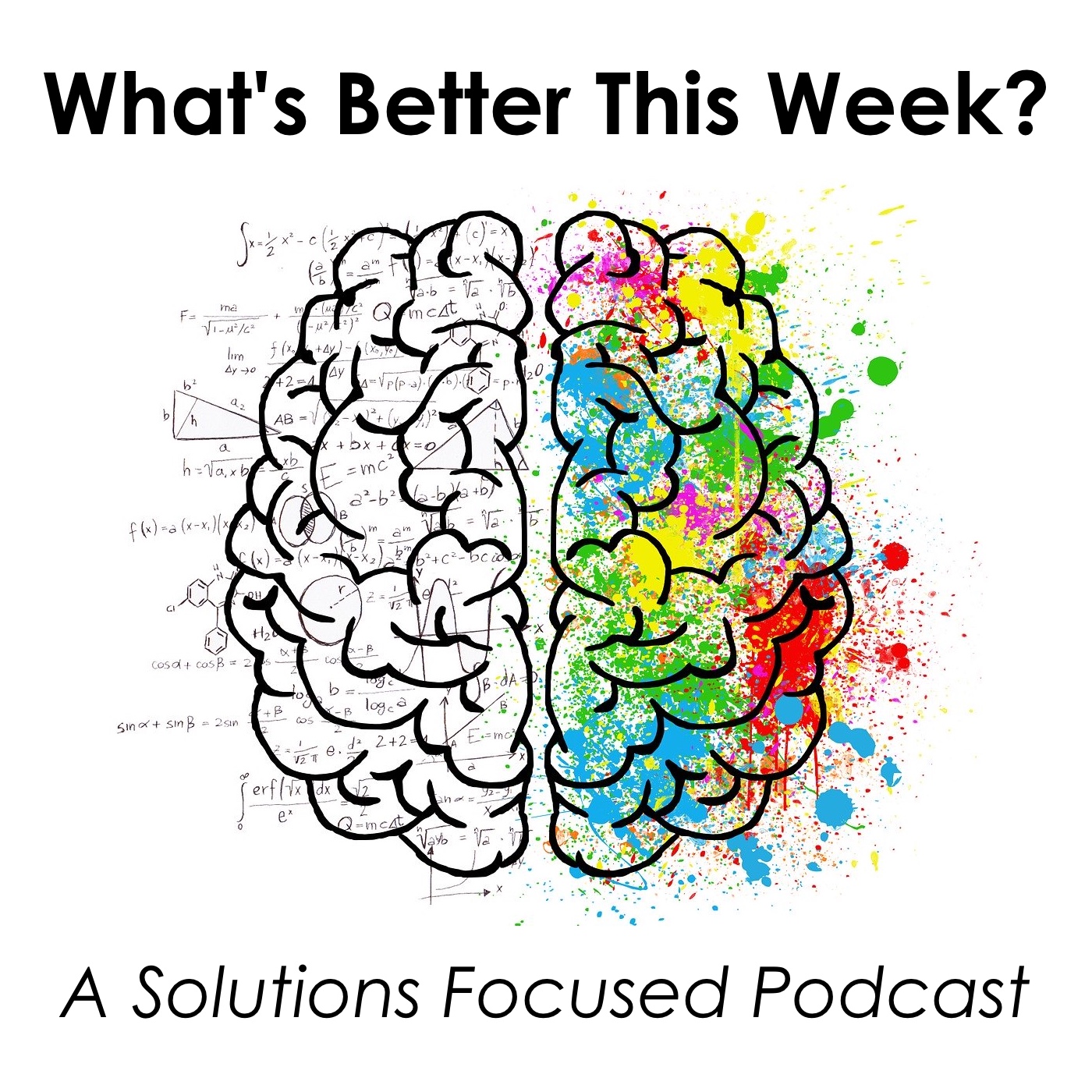 Welcome to What's Better This Week? My newly rebranded podcast. I had taken around a year off because I wasn't really sure where I was going with my podcast, and because I needed to upgrade some of my technology (thank you Sony voice recorder, and iPad pro). However, I recently attended the Solutions Focused Brief Therapy Association's 2019 Annual Conference and, while there, I realized that - in many ways - my practice of Solutions Focused Brief Therapy is unique. While many practitioners work in schools, or in Solutions Focused Centers, or in countries where socialized or nationalized healthcare is the norm, my practice is at a community mental health clinic, licensed underneath New York State's Office of Mental Health, where I have to balance the requirements of New York State's Goal/Objective oriented treatment plans, Medicaid, Medicare, and other Insurance Companies insurance requirements, and the need for Diagnosis at the first session with Solution Focused Brief Therapy which (in many ways) is at the antithesis of this…and I have to do it ethically. Fortunately, I'm supported by an incredible agency, which lets my have an entirely Solutions Focused practice at a community behavioral health clinic. What I realized though, is that this should really be the focus of my program, because I think that we need *more* access to SFBT in community clinics, to those who traditionally aren't able to access this practice…and so I want to share with folks how I'm making it work (and if you're also making it work in these settings, I want to interview you). So, I figured this would be a good introduction episode.
As for the show's title, well…it's the first question I ask each and every patient, each and every week…so it seemed fitting.
Anyway, I'm @TheMattSchwartz, and it's time for some self care with my cat, Akiva, who is patiently waiting for cuddles at the end of my bed where I'm recording this.
The music you're listening to in the background today is Boston Landing on "Blue Dot Sessions" generously shared through a creative commons license. Please find more of their music at
www.sessions.blue
, that's w-w-w- dot s-e-s-s-i-o-n-s- dot b-l-u-e. I'll see you on Sunday; until then, make good choices.